I know, I'm a bit late in posting this…..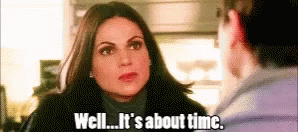 But just because I was unable to post earlier does not diminish my excitement over this month's delivery from NightWorms!   😀
Three books arrived this month, with the main feature being an early release  exclusively for NightWorms— Miscreations:  Gods, Monstrosities, and Other Horrors, edited by Doug Murano and Michael Bailey.  This collection features stories from a large group of talented authors, including several new-to-me authors like Linda D. Addison, Kristi DeMeester, Lisa Morton…….I already see my want-to-read list expanding at an alarming rate with these discoveries!!  Also included were two other collections:   Adam's Ladder:  An Anthology of Dark Science Fiction by more various, talented authors (with even more new-to-me to add to my reading list!!), and Oversight by Michael Bailey (which I read a few days ago;  three strange, somewhat unsettling stories, and I found myself not able to put it down until the end!).
And of course, the extra swag is always great!  There's the Frankenstein keychain from SkullandHawk.com that my son instantly laid claim to, bookmarks, artwork, and my favorite, Milk Chocolate Mint hot cocoa from Moonstruck Chocolate Company.
Thank you to NightWorms for another great month, and as always I'm counting down the days until the next!